GSF – The Neutrals
Howdy!
It's the first Friday of the month, so that means the amazing Demos of the Global Stamping Friends are having another hop! This month we are showcasing The Neutrals.
What are the Neutrals you ask? The Neutrals are, in order of appearance, Basic Gray, Crumb Cake, Early Espresso, Gray Granite, Merry Merlot, Mossy Meadow, Night of Navy, Sahara Sand, Smoky Slate, and Soft Suede.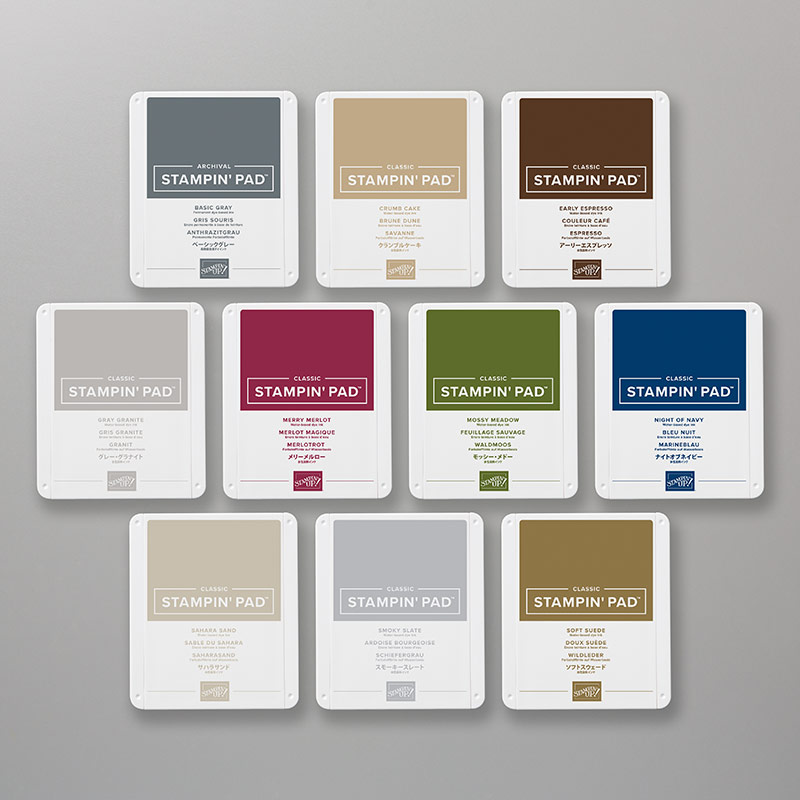 These are some very useful colors and most can be used in combination with any of the other color families that Stampin' Up! has to offer! 
The stamp set I used is Geared Up Garage. Yes! I really do love this stamp set and framelits…A LOT! If you have any doubts, or need other ideas on how to use it, you can check out the other posts here, here, here, and here! 😉 It's just a perfect set for the guys in my life! 
Here is my newest card creation:
Then on the inside, it looks like this. The top flap of the card was trimmed off a bit so that the smudge and navy line were part of the inside, too.
The materials used for this card are:
Feel free to shop in my store to get your hands on this amazing stamp set and framelit dies HERE or by clicking on the blue words in the list above! Don't forget the DSP while you are at it! I sure trust this set makes it into the new Annual Catalog! We will find out soon! I'm not ready to stop using it! 😉
That is all I have for you today. I trust you enjoyed another creation from one of my all time favorite Occasions Catalog stamp sets! Now let's hop on over to Tricia Butts blog and see what she created with The Neutrals!
Thank you for reading and taking this crafting journey with me! It's nice to have you along! Enjoy your Stampin', Scrappin', and Craftin' journey and feel free to share and CASE with me! I love to see what others create!
Until April 10th…don't miss out!
More about the April Kit from Stampin' Up!
Makes 9 cards (3 cards of 3 designs)

Includes an adorable gift box—in addition to your 9 cards

Coordinating colors: Basic Black, Calypso Coral, Flirty Flamingo, Gray Granite, Mint Macron, and So Saffron.
What is a Distinktive stamp, you ask? It is a stamp that is a picture turned into a stamp! Very detailed and gorgeous! Here are a couple samples of what I mean:
If you like the looks of these stamps…then you will definitely want to sign up for Paper Pumpkin! Contact your demonstrator to get started or CLICK HERE* to subscribe with me as your demonstrator. 
Challenges this card is (or was going to be) entered into:
Cardz 4 Guys – #216 Let's Get Messy
The design for this card actually came from a new Challenge site I found…Freshly Made Sketches.

However, since I still have not learned to pay closer attention to closing dates of sketches, I missed out on this one because it closed before this blog post went live. Bummer! I will learn, truly, I will! 

The Male Room – #107 DIY

(I had also designed this card with this challenge in mind, but it also closed before this blog hop went live, so I missed out. Bummer!
Current Happenings with Stampin' Up! Click on any picture to get more information!
If you were still wanting some items from the Holiday catalog…check this out…until June 3rd!
Click on the picture to watch a video about the:
Updated regularly! Check often! While supplies last!
Ongoing
Until June 3, 2019