Belated Thanks!
Howdy!
Have you ever gotten sidetracked and forgotten to send Thank Yous to people you know you really should have? Yes, me too! Even as a card maker, I sometimes don't get the cards out that I should! Well, today I got super motivated to make the Thank You cards for the baseball sponsors…yeah, I know…baseball regular season ended a month ago! Shame on me! I have had the sponsor team pictures sitting in my Creation Studio for awhile, then I bought the frames, then just needed to make the cards…and then got sidetracked with life.
I am taking responsibility for my tardiness, though…and made my first Belated Thank You cards! I used the team colors for each card and a simple sketch from CAS(E) this Sketch!
This one was great for using some of my old baseball stamps…yeah, sorry, these stamps are long since retired…they are from before clear and photopolymer stamps were evenaround and are still on wood! They are Stampin' Up! though!
Here are my cards…
I used Aqua Painters to make the swishy water color bottoms of the cards. I like the subtleness of it! I used the two main colors of the teams for the thanks and the swish. Gray is obviously a common color theme for our teams. They all wear gray pants. I like the colorful words vs the words being in gray and the swish being in color.
I know…lots of white for this girl! And no distressing the edges…Wait! What? Yes, no distressing! I like them! What do you think? Feel free to leave me a comment about them! I love comments!
Below I will list the supplies and how I used them. That's it for today! Off to the mountains for some camping and fishing! WooHoo! See you next week!
Thank you for reading and taking this crafting journey with me! It's nice to have you along! Enjoy your Stampin', Scrappin', and Craftin' journey! Please leave a comment and let me know your thoughts about this project. Feel free to CASE my projects and share them in the comments! I love to see what others create! 
Supplies Used
(click on what you like and it will take you straight to my online store)
When you place an order, please use the July Hostess Code QK2442YC. Any orders of $25 or more will receive a handmade 'Thank you' card from me and a package of clear Rhinestones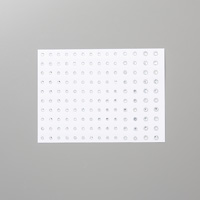 If you place an order of $150 or more, please enjoy your rewards as well as the above gifts!! Thank you!
CLICK the picture below to see a sneak peek of August's Paper Pumpkin kit!! It's going to be fun!
Makes 6 fall-themed gift bags

Makes 12 fall-themed gift tags

Coordinating colors: Blackberry Bliss, Calypso Coral, Crumb Cake, Crushed Curry, Merry Merlot, Mint Macaron, Old Olive, Pretty Peacock, and Soft Suede
Then, if you like that…they are providing an ADD-ON kit of cards to go with this kit of packaging! Isn't that awesome? 
Gift of Fall Add-On Bundle (item 152885)

Price: $10.00

Includes 24 card bases of 2 different designs with coordinating envelopes (note card size)

Product dimensions

Cards: 5″ x 3-1/2″ (12.7 x 8.9 cm)

Envelopes: 5-1/8″ x 3-5/8″ (13 x 9.2 cm)

Available August 1, while supplies last

Not included with an August Paper Pumpkin subscription
Important note: The Gift of Fall Add-On Bundle is not needed to complete the August kit projects.
If you like what you see then you will definitely want to sign up for Paper Pumpkin! Contact your demonstrator to get started or CLICK HERE* to subscribe with me as your demonstrator. I would be happy to have you in my Paper Pumpkin Club!
Challenges this has been entered into:
Updated regularly! Check often! While supplies last! They just put STAMP SETS on here for the first time…click on the banner and go check them out! Remember to use the Hostess Code, please!
Bonus Days are back! Spend $50 in July and earn $5 to redeem in August…
It's a great time to join my team!
Click here to go to the New Annual Catalog! Get ready to drool!
🙂
Ongoing
Click on the picture to watch a video about the: