Meant To Be
Hello, Hello!
I have been a card making fool the past few days! Time to get them all blogged and entered into their respective challenges! Then I need sleep! My scratchy throat is a warning that I haven't slept as much as I should…and I substitute all week in a 2nd grade classroom, so sleep is a priority this week!
It's now time for another sketch from CAS Colours &Sketches! Here is the sketch:
For this sketch, I knew I wanted to use the Meant To Be stamp set that is in the Occasions Catalog, along with the Be Mine Stitched Framelits! What an amazing set! I have used a few times already! It's bundled and that means it's 10% off! Gotta love it and have it! Click on the picture and it will take you right to the bundle! Or you can click on anything in blue and it will take you right to that item as well! Easy-peasy!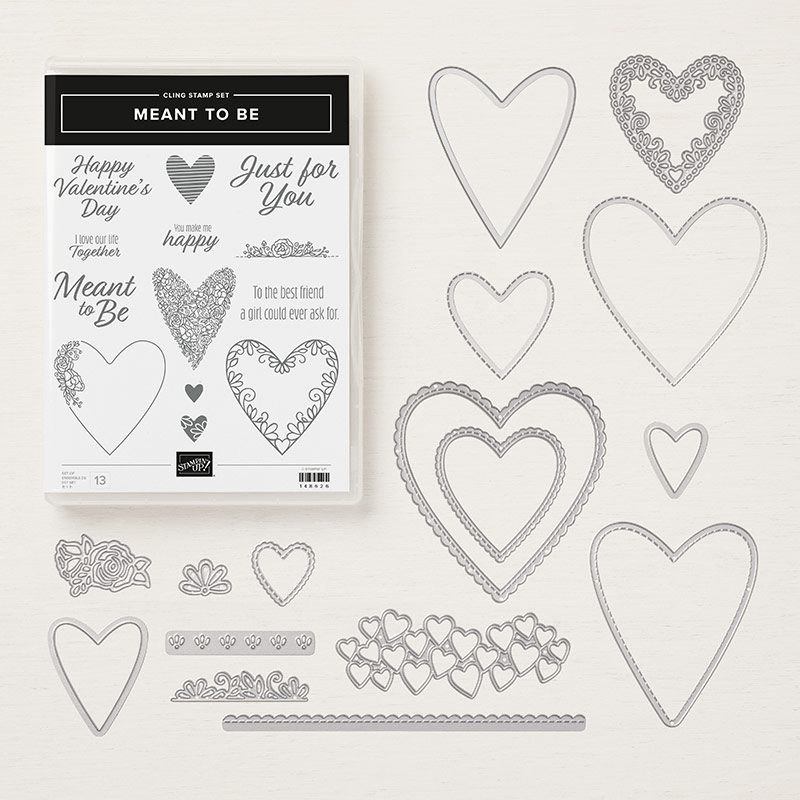 After the stamp set, I needed to figure out the colors. I chose Lovely Lipstick, a current In Color 2018-2020, Whisper White, and Powder Pink, also an In Color 2017-2019.
Here's my card and then an explanation of how it came together…
I used the Lovely  Lipstick cardstock for the card base, stamped hearts, and cloud of hearts using a framelit. I used Whisper White cardstock for my front layer and the smaller rectangle. Then Powder Pink cardstock for the frame of the small rectangle. Those Rectangle Stitched Framelits are really versatile!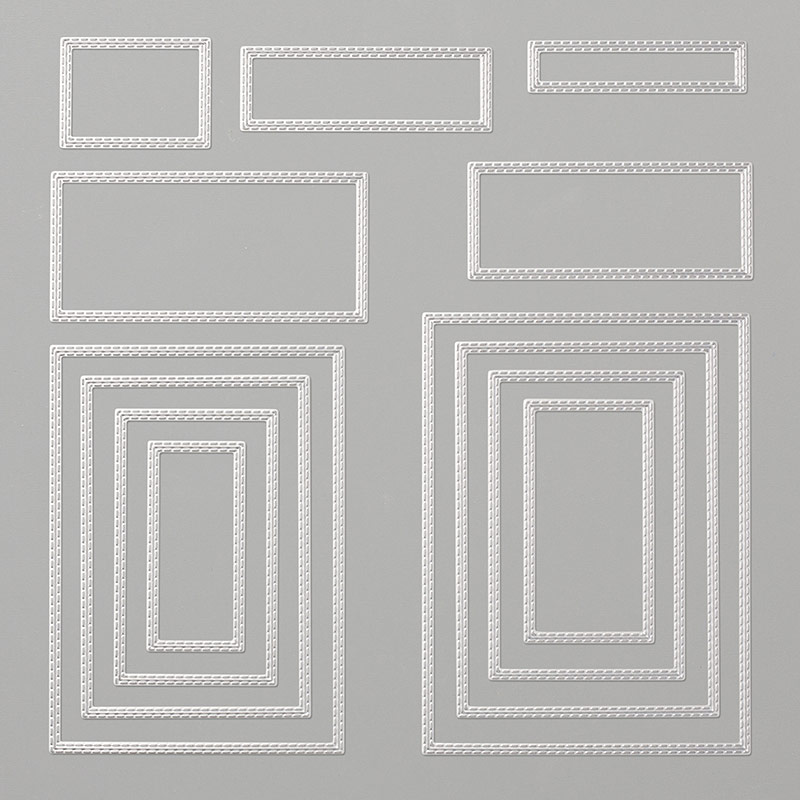 I also used Tuxedo Black ink for the sentiment, which is actually from the Part of My Story stamp set out of the Sale-A-Bration brochure and is FREE with an order of $50 or more. Gotta Love FREE!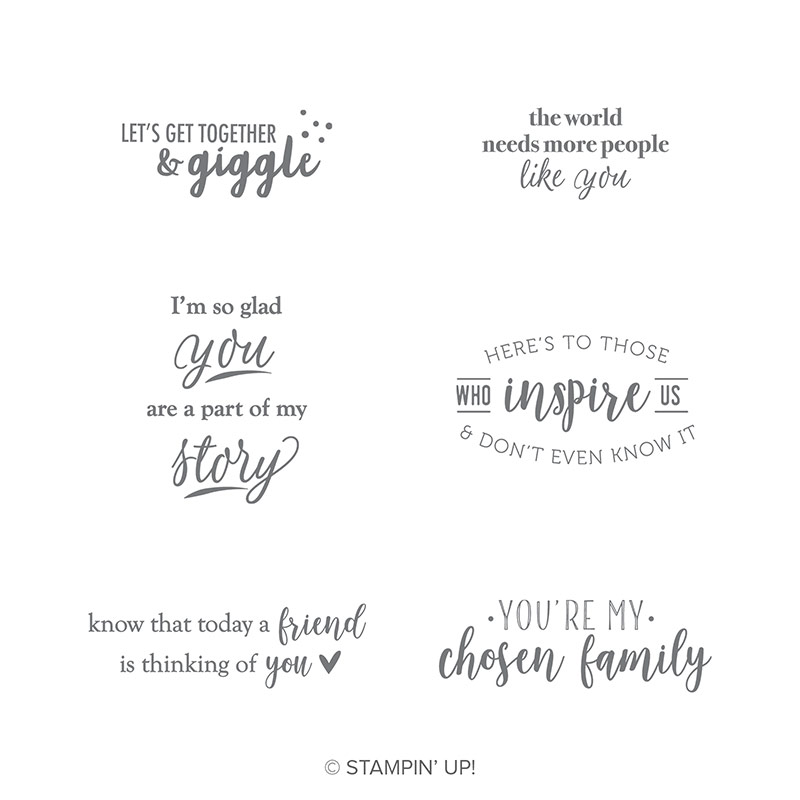 Overall, I am happy with this card and really like the sketch! If I had more time tonight, I would run down to the Creation Cave (new name for my craft space) and make one of these in a Christmas card since I have vowed to make Christmas cards all year long instead of Nov/Dec crush time! Alas, it is almost bedtime and I have full days of subbing all week…maybe next sketch!
That's it for today! Thank you for reading and taking this crafting journey with me! It's nice to have you along! Enjoy your Stampin', Scrappin', and Craftin' journey and feel free to share and CASE with me! I love to see what others create!
Blessings, June
**If you like items that you saw me use, please contact your SU Demonstrator. If you don't have a demonstrator yet, I am happy to assist you with your stamping and crafting needs! You can order by clicking on the blue words in the text or Click Here Now. Or you can leave me a comment and I will contact you to help you with your order. If your order is less than $150, please use January Hostess Code 3S9KHWAN and I will send you a personal Thank You card and gift. If you place an order over $150, enjoy the rewards you've earned and receive a special Thank You card and gift from me in the mail as well!**
Challenges this has been entered in to:
Current Happenings with Stampin' Up! Click on any picture to get more information!
Until March 31st
Click on the picture to watch a video about the new tote, then ask me how to get yours!
Click on the picture to watch a video about the:
Updated regularly! Check often! While supplies last!

Ongoing

Until May 31, 2018