Balloons for You!
Howdy!
My Boyz (husband and son) are playing on the computers with long distance friends, so I am playing in my Creation Studio! Fun kind of evening for us! I sorta miss them though…we used to do this all in the same room until we changed the Guest Room into the Computer Cave so that I had a whole room for classes. I love the room to myself most of the time and especially for holding classes…but then on evenings like this, I miss hearing their funny conversations and laughter. I could probably have the door open and hear them, but since I am listening to KLove, I figured I would leave it closed. It's a Catch-22. 
I found some fun Challenges to get my creative juices flowing…
For my colors I found a fun combo here:
And for my theme, I went to: 
Probably coulda found a sketch and made it a triple…but, that might be going too far. LOL
I'm satisfied with the card I came up with. I had a particular person in mind for this one. I missed sending him a birthday card and a Father's Day card…ugh, pathetic, I know! So, this one will be in tomorrow's mail to my One and Only, Best Daddy! (Mom, if you are reading this, don't tell him!)
The supplies I used on this card will be listed at the end of the post. Here is the card 
And here is the inside…think he will forgive me?
That's it for tonight! Have some Blog Hops coming up next week, so time to switch gears and get focused on them…see you again soon!
Supplies Used
(click on what you like and it will take you straight to my online store)
Smoky Slate: cardstock for card base and front sentiment punch; ink for Crackle Paint stamp on base and Love on heart balloon
Grapefruit Grove: cardstock for rectangle, heart balloon, banner inside; ink for stamped hearts inside, and the Love on the heart balloon
Blueberry Bushel: cardstock for balloons, thanks inside; ink for sentiments front and inside, plus distressing the front punch and the balloons
Black Bakers twine (retired, sorry, white just was not going to do it for me)
Stamp Sets and coordinating dies are Well Said, Meant To Be, Crackle Paint
Punches are Balloon Bouquet, Tailored Tag, and Banner Triple for the inside banner
White Chalk Stampin' Marker for the little balloon marks (not sure what they are called, but it helps make the balloons look curved/3D)
Sponge Dauber for distressing the Tailored Tag on the front
Stitched Rectangles dies for the front rectangle
When you place an order, please use the June Hostess Code R3EQMXZV. Any orders of $25 or more will receive a handmade 'Thank you' card from me and a package of clear Rhinestones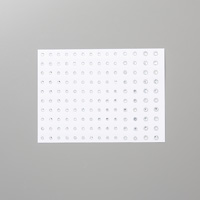 If you place an order of $150 or more, please enjoy your rewards as well as the above gifts!! Thank you!
Thank you for reading and taking this crafting journey with me! It's nice to have you along! Enjoy your Stampin', Scrappin', and Craftin' journey! Please leave a comment and let me know your thoughts about this project. Feel free to CASE my projects and share them in the comments! I love to see what others create! 
Challenges this project is entered into:
Current Happenings with Stampin' Up! Click on any picture to get more information!
Until July 10th…don't miss out! Next month the kit will be coordinating with 3 different suites from the Annual Catalog! Yes, 3!! That is so cool! You can pick which one you like best and go to town making as many projects as you wish! Think of the fun!
If you like any of these sets, then you will definitely want to sign up for Paper Pumpkin and order the sets! Contact your demonstrator to get started or CLICK HERE* to subscribe with me as your demonstrator. I would be happy to have you in my Paper Pumpkin Club!
Coming in July…spend $50 in July and earn $5 to redeem in August…
Click here to go to the New Annual Catalog! Get ready to drool!
🙂
Ongoing

Click on the picture to watch a video about the: