ICS Blog Hop – Punch Me Out
Howdy!
It's that time again…our monthly Inspire, Create, & Share Blog Hop! I love seeing what these talented ladies create! This month we are showcasing Punches. There are so many punches in the catalog, my goodness it makes it hard to choose a favorite…so maybe a mix of a couple are the way to go? I guess we will see as we hop through…have fun seeing some inspiring creations!
I did end up using 3 punches…too hard to choose just one! I used the Scalloped Tag Topper, Banner Triple, and the Cat. The Stamp set is Nine Lives. I made this card with a particular "Crazy Cat Lady" friend of mine in mind…at least that is what my son called her when he was little since she (and her husband) had 7 cats at the time. He is a cat lover as well, so they bonded quickly.
For some reason the color is off in my picture, although it isn't as blue as the first one I took. And the sentiment looks blurry. It's actually stamped so that it had a shadow, but the picture doesn't do it justice. My colors are Gorgeous Grape and Highland Heather. Plus, I used vellum for the tag. My supply list will be listed below.
I think the inside of the card turned out super cute! Since it says "…nine lives" I had to have nine cats, right?
Gotcha! You forgot to count the 2 on the front, huh? You thought I couldn't count, didn't you! 🙂
That is all I have for you today. Remember to check out the supply list below as well as all the wonderful and exciting specials that Stampin' Up! is running right now! And, if you don't have a demonstrator with Stampin' Up! yet, I would love for you to choose me! I'm always willing to help anyone with their crafting needs! Comment below and I will get in touch with you so that I can get an Annual Catalog out to you!
Now it is time to hop on over to Shirley Merker's and see what fun project she created for your inspiration. Click on the Next button below and enjoy the rest of your hopping!
Thank you for reading and taking this crafting journey with me! It's nice to have you along! Enjoy your Stampin', Scrappin', and Craftin' journey! Please leave a comment and let me know your thoughts about this project. Feel free to CASE my projects and share them in the comments! I love to see what others create! 
Supplies Used
(click on what you like and it will take you straight to my online store)
When you place an order, please use the June Hostess Code R3EQMXZV. Any orders of $25 or more will receive a handmade 'Thank you' card from me and a package of clear Rhinestones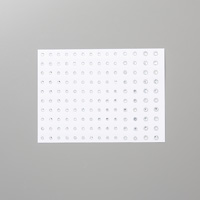 If you place an order of $150 or more, please enjoy your rewards as well as the above gifts!! Thank you!
Challenges this project is entered into:
Current Happenings with Stampin' Up! Click on any picture to get more information!
Until July 10th…don't miss out! Next month the kit will be coordinating with 3 different suites from the Annual Catalog! Yes, 3!! That is so cool! You can pick which one you like best and go to town making as many projects as you wish! Think of the fun!
If you like any of these sets, then you will definitely want to sign up for Paper Pumpkin and order the sets! Contact your demonstrator to get started or CLICK HERE* to subscribe with me as your demonstrator. I would be happy to have you in my Paper Pumpkin Club!
Coming in July…spend $50 in July and earn $5 to redeem in August…
Click here to go to the New Annual Catalog! Get ready to drool!
🙂
Ongoing

Click on the picture to watch a video about the: