Circle, circle, around we go!
Hello – Hello!
Time for another Blog Hop with my Global Stamping Friends! I love hopping with these talented demonstrators! This month's theme is…can you guess from my title? Circles!! Let's have some fun!
I saw this paper in my new All Is Bright DSP pack that I got last week and thought, "Oooh, elegant!" Plus, I have been drooling over the Beautiful Baubles stamp set and Detailed Baubles Thinlits ever since I saw it in the Holiday Catalog!! It is so gorgeous that I finally just had to order it! It just seemed so right to put the 2 together when they both came in the same box! WooHoo!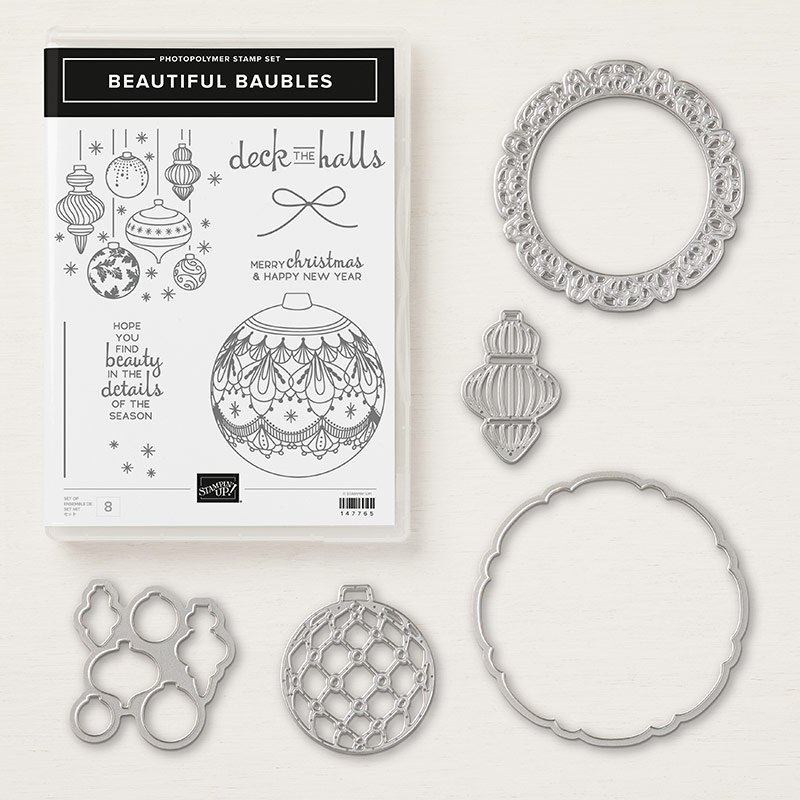 At first I was going to use black and white to keep the feel of elegance, but after making a card using a white base…it just fell flat. I won't bore you with that card…
My hubster actually encouraged me to use the Basic Black cardstock base and give it another whirl…and Oh My Gosh! I think it came out lovely!! And elegant!! Which is what I wanted in the first place!
Want to see it? Here it is:
I am pleased with how it turned out! You can even see the Wink of Stella Glitter Brush in the light that is on the "wreath" around the ornaments! That was a lucky picture! I also added the Wink of Stella to the Whisper White sentiment circle, but you can't see it in this picture. The ribbon already had sparkle in it…probably why they named it Shimmer Ribbon! 😉
What do you think? Did I hit the "elegant" mark on the nose, or what!? It definitely turned out better than the first one or the Turkey I was considering making, but thought I needed ovals for the feathers instead of circles…who knows, maybe I will still make one. It is November after all! LOL If you want instructions on how to make this card, just leave a comment below and I will get them emailed to you. Thanks!
To see the lovely Circle item Angélique Stempelkeuken made, please click on the arrow. Enjoy hopping through the blogs, I know I will!
NOVEMBER 2018 CIRCLE THEME BLOG ROLL
Thank you for reading and taking this crafting journey with me! It's nice to have you along! Enjoy your Stampin', Scrappin', and Craftin' journey and feel free to share with me!
Blessings, June
PS. In case you hadn't figured it out yet, all the blue words are where you can click to see the items I am talking about…a new tab will open for your convenience.
If you would like to place an order and ei your order is less than $150, please use this Hostess Code and I will send you a personal Thank You card and gift. If you place an order over $150, you'll get the rewards and a special Thank You from me!
Challenges this card was entered in:
HIMCR – Challenge #376 – Any Holiday
Crafting By Design – Get Ready For Christmas – October Edition
TTCRD – New Anything Goes Challenge 30th October
Crafty Hazelnut's Christmas Challenge – Challenge #409
Click on the picture for other happenings at Stampin' Up!:
Currently until November 10th
Currently until November 30th
On going