GSF – Stamper's Choice
Howdy!
Can you believe it is already the 2nd month of the new year?! Wowza! It's also that time again…the first Friday of the month and a Global Stamping Friends Blog Hop! WooHoo!! It is so fun to hop with these amazing demonstrators from around the globe! They are so inspirational!
This month the theme is Stamper's Choice…so I chose to go with 2 #simplestamping cards! It seemed like the smartest choice since my craftroom is still a bit of a mess from the mini makeover. Stay tuned for more pictures on that this weekend!
I chose a stamp set from the Occasions Catalog called Meant To Be. I LOVE it! So versatile…we just have to love the versatility that Stampin' Up! brings to their stamp sets!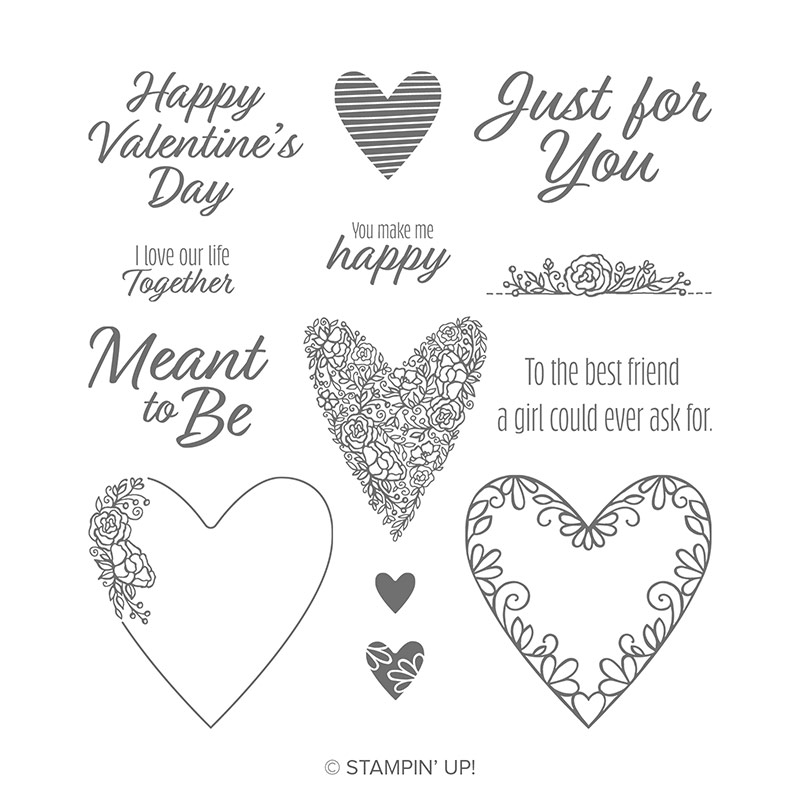 I used Melon Mambo on Whisper White cardstock. Since Stampin' Up! is promoting #simplestamping using paper, ink, and stamps, I wanted to give it a whirl. I am not used to being that simple in my card making, yet it was fresh, fun, and easy to do! I thought this card turned out great! Talk about simple…as in easy! I also used a favorite technique of mine called Stamping Off. You ink the stamp once and then stamp 2 or 3 times. Each time the ink gets lighter and looks like a different color, but it is just lighter shades of the original color…in this case, Melon Mambo (a favorite pink of mine!)
The next card I made was also a #simplestamping card. I used one of my FREE stamp sets from the Sale-A-Bration brochure called Hello Cupcake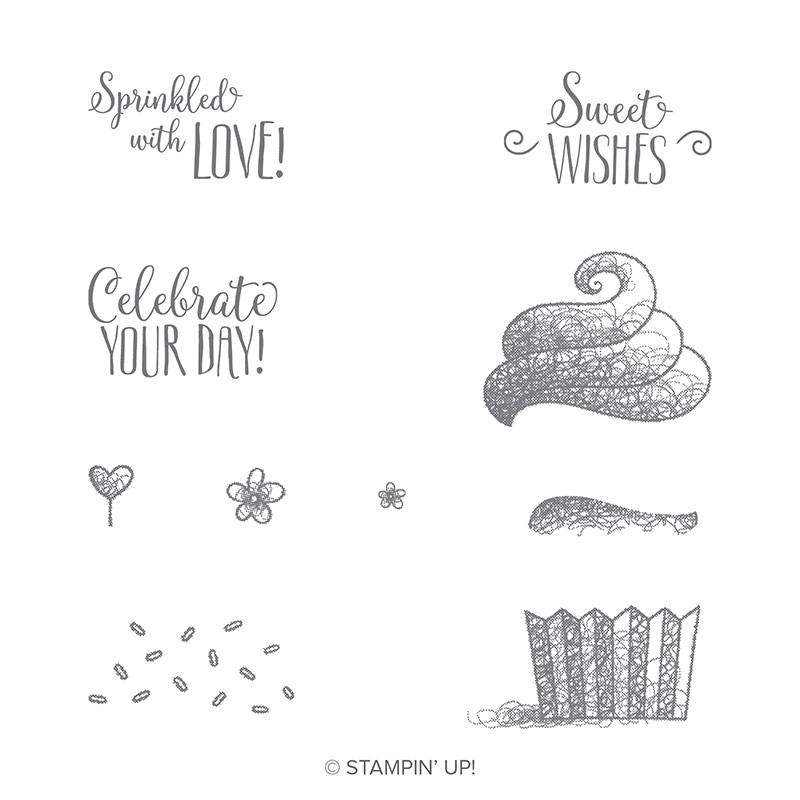 This was a fun card to make as well. And, yes, I used the Stamping Off technique here too! I used Whisper White as my card base again and changed the color to Rich Razzleberry for the cupcake paper which I stamped at full strength and the icing was stamped off on scratch paper and then on this card to give it a lighter and fluffier look. Crumb Cake was used for the actual cupcake that shows up between the paper and the icing after stamping off on scratch paper, and then the sentiment was Crumb Cake at full strength.
Easy-peasy card! Yummy looking, too, don't you think? 
I think a future post should show you how I might take these cards to the next level. I love watching Connie Stewart's Now, Wow, or Holy Cow card videos. She is one of the Stampin' Up! demonstrator's that I follow on You Tube. She is very inspirational! I have all kinds of ideas running around in my head after watching her videos.
That's all I have for you today! Back to reorganizing the craftroom. There will be a new post on that this weekend! Now on to see what Tricia chose for sharing with you! Just click the Next picture.
Thank you so much for reading and taking this crafting journey with me! It's nice to have you along! Enjoy your Stampin', Scrappin', and Craftin' journey and feel free to share and CASE (Copy And Share Everything) with me! I love to see what others create!
Blessings, June
**If you like items that you saw me use, please contact your SU Demonstrator. If you don't have a demonstrator yet, I am happy to assist you with your stamping and crafting needs! You can order by clicking on the blue words in the text or Click Here Now. Or you can leave me a comment and I will contact you to help you with your order. If your order is less than $150, please use February Hostess Code UAPUAYGN and I will send you a personal Thank You card and gift. If you place an order over $150, enjoy the rewards you've earned and receive a special Thank You card and gift from me in the mail as well!**
Current Happenings with Stampin' Up! Click on any picture to get more information!
If you would like
 a Sneak Peek video of next month's Paper Pumpkin kit click on the picture!
Are you currently a Paper Pumpkin subscriber? If not, now is a great time to join in the fun! Contact your demonstrator to get started or CLICK HERE* to subscribe with me as your demonstrator. 
Until March 31st
Click on the picture to watch a video about the new tote, then ask me how to get yours NOW!
If you were still wanting some items from the Holiday catalog…check this out!
Click on the picture to watch a video about the:
Updated regularly! Check often! While supplies last!

Ongoing

Until May 31, 2018